As a thank you for your interest in Elite Beauty, here's a bonus coupon to use at your next visit!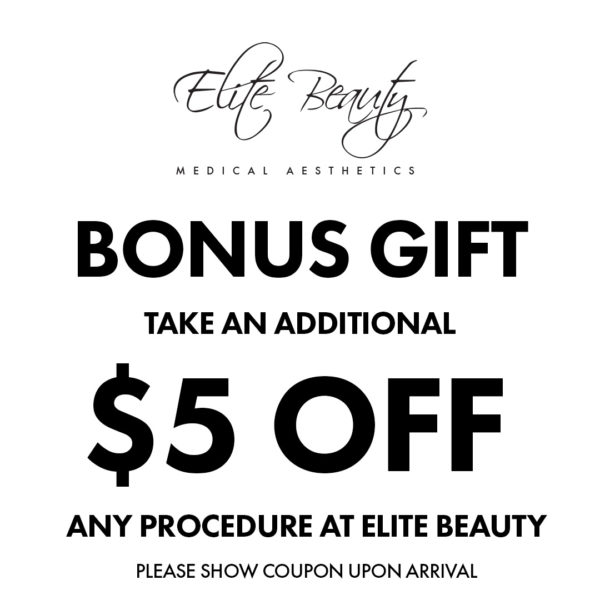 Some recent Google reviews from our Botox and Juvederm patients:
I had my lips done elsewhere and it was terrible, Elite Beauty turned things around and I will never go else where. First of all they actually listen prior to injecting, secondly is a medical doctor as opposed to an RN. Very clean, great customer service. Love love love the results. Not sure her name but dark hair lady is great! She helps the Dr. & does your consultation. Would 1000% recommend. I live in metro detroit & drive over an hour to get there but it worth it!!
My first time ever getting anything done cosmetically and I had a great experience!! I definitely will be back for future procedures. The service I got was juvederm, was painless and fast! Nadia made me feel comfortable even though I was crazy nervous before coming in. Love my lips now 👄 I recommend Elite beauty 😍
Cheerful friendly staff. Sensitive to my fear of needles, although in the end it didn't even hurt. Got botox. and for the first time ever, my lips. They look naturally plump and perfect.
I had a great first experience getting lip fillers for the first time. I was really nervous but my nurse was amazing she answered all my questions and made me feel comfortable and less nervous. When it came time for the procedure it was quicker then I expected they were very professional and tried to talk to me throughout the procedure to keep me distracted so I wasn't thinking about the minor pain that does come with it like any procedure you do get. I would definitely recommend, everyone I know has been raving on what a great job they did and how great I look, it has made me feel for confident as a person, I have recommended them to many people I know! I would recommend them to you as well!
If you want anything cosmetic done, I HIGHLY suggest Elite Beauty! They have an amazing and welcoming staff who makes you feel right at home and answers all of your questions. Not only is the staff great, Dr Siebenaler is very professional and knowledgeable. I went here for Juvederm lip filler after getting it somewhere else a few months ago, and that place really messed my lips up. Dr Siebenaler made sure to address all of my problem areas in my lips, and they look SO GOOD already at just a day post injection. I can't say enough good things about this place and I will refer everyone here!! 💕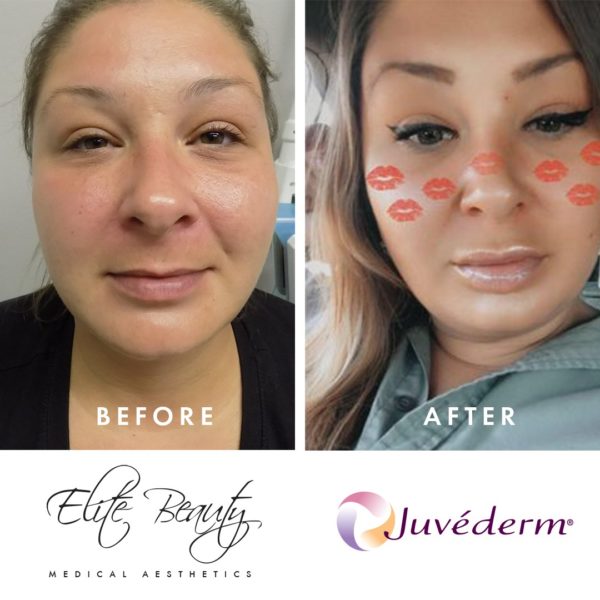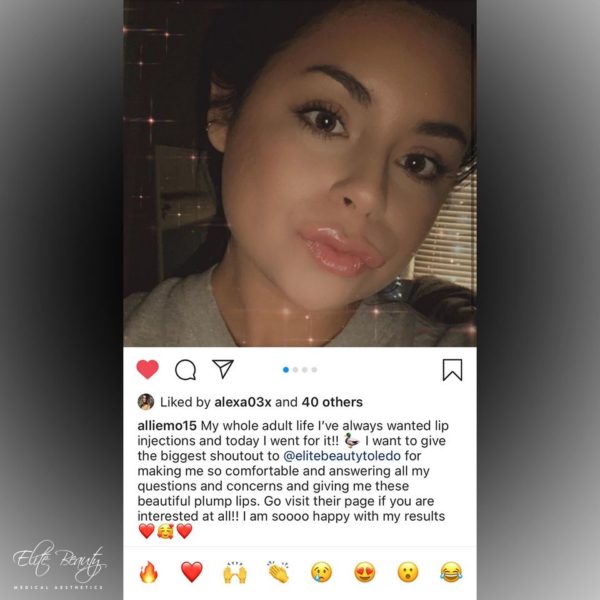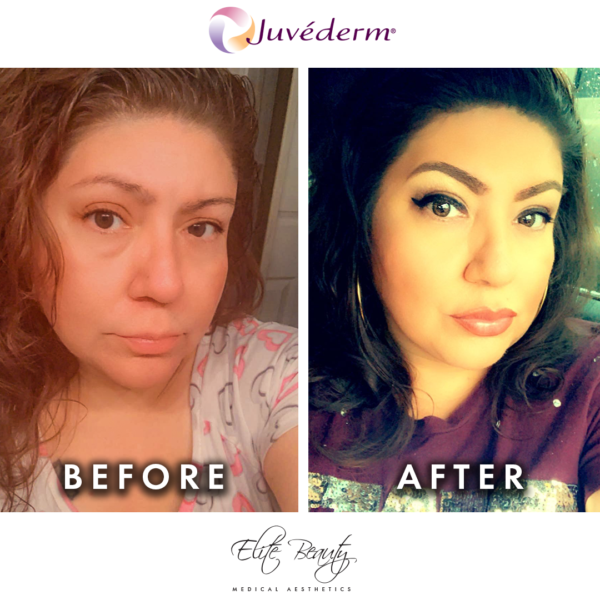 Give the gift of beauty to yourself or someone else!  Save on gift certificates that can be used on any procedure!